BEGGARS
Today, I learned that some beggars self mutilate in order to beg more efficiently. Occupational hazard, I retorted.
Once you get begged from at least ten times a day for a few months then you may suddenly realize that you just don't give a crap about them. If you see one lying dead in the street you step over them to keep going.
Fortunately for me, I was a heartless bastard *before* I got begged from. It put me ahead on the learning curve.
I've seen a lot of travel shows where people are forced to deal with beggars when they are shooting. They inevitably turn to the camera and say something like 'Isn't this tragic' or some tripe to make you think "They care, but they're just surrounded by poverty."
If they've traveled for a long period of time they may care still but in a very detached way. Like how people who have never been to Africa care about all of the bloated belly kids starving to death with flies crawling around on them. Or less.
WASTE MANAGEMENT IN KATHMANDU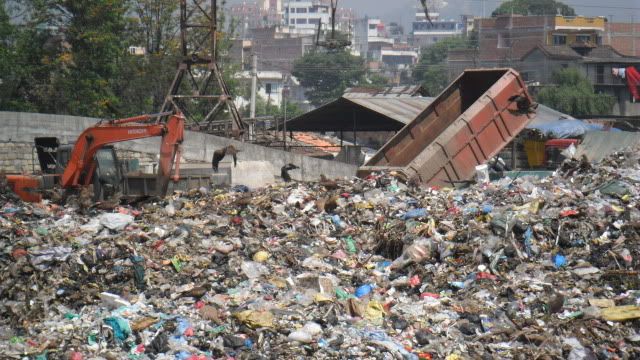 Yeah, you get some esoteric stuff on this blog.
As I understand it, the local government (or residents) pay people from a nearby village to come and haul off the trash. Those people put it into a big gorge they have relabeled 'landfill'. When you live on a mountain and toss something off of a big cliff, I suppose it is effectively 'gone'.
Every now and then, the residents of the cliff village decide they would like more money from Kathmandu. They demand more money. Kathmandu refuses. The
village people
then go on a strike. This causes the garbage to pile up.
Most of the streets in Kathmandu are pretty narrow. The only place they have much room are the intersections of the streets where they have built temples.
So, the piles of trash go in front of the temples. According to the Nepali people I've spoken with, the piles can get excessively large - man size. And they excrete a fun filled brown liquid.
Like pretty much all of the countries in Asia, the words 'sewage system' don't seem to have any meaning. The sewage goes on the street. They don't have clever pipes underneath or anything.
So, the old diaper smelling piles of man sized trash stick around until they either animate and go on a rampage or the people of Kathmandu agree to pay the villagers some or all of what they want to cart this shit off.
I'd managed to get a couple of pictures of one of the garbage gathering facilities in Kathmandu. Unlike most of the tourist places, they didn't try to charge me 500 NRS to get in.
RESTAURANT NOTES - FIRE AND ICE
Catchy name. This is the kind of upper class place that Nepal people make reservations well in advance to visit. You will drop 1000-2000 NRS for two people dining here. It is a pizza restaurant.
They have the 13% VAT and the 10% service charge which means I have no interest in eating there. In addition, the prices for pizza start at 600 NRS. Hell, I can go to Everest Steak House for that and get good quality beef.
On my personal list, pizza is well below steak in terms of desirability.
MORE ON LOGAN'S UNDERWEAR
Because you really want to know.
Everyone believes that Nepal is the place to buy cheap clothing. For some things, this is true. Not so much for underwear. They have boxers and tighty whities. The kind of underwear I like is some sort of strange alliance between the two. You don't feel so much like Superman with his balls gripped in a red vice. You don't have a huge wad of extra material gathering up and making it feel like you are wearing two different pair of pants at the same time.
And I am a fat bastard.
By Nepali standards, I am huge. A lot of these guys are pretty small people. If you wear XL on down, you are just fine in a quest for underwear.
I can compress my fat to get into XXL.
I'm glad I don't wear a tie, otherwise between my underwear and the tie people might mistake me for a sausage.
To me, the color of the underwear is somewhat important. When you wear white pants that could become wet in a sudden rainstorm you don't want stupid looking underwear on. My favorite color is gray. The stains might not be as apparent and they might not shine out like a beacon from beneath your clothing. It kind of seems like the best of both worlds.
Last night, I was looking in the smaller shops. The closest I could find was some entrepreneurial shopkeepers had written in pen XXL on the underwear. Ink still wet. Do they really expect this to work? Yes. If they expect this to work on foreigners they must have some really stupid people they do business with.
So, I wandered to a place called "New Road". Yeah, really. It is a shopping district. In a couple of different upscale shops I eventually found a total of four bottoms. Total price after a bit of light haggling, 900 NRS. That's about $3.20 per bottom. Not a great price at all but hopefully decent quality.
MONSOON
People I've spoken with have told me that the monsoon season is May till August but here isn't really that severe. I'll be in Nepal for part of it.
SAILING INFORMATION
I didn't come up with any of this. One of the things I monitor is 'boat hitchhiking' on CouchSurfing.
Here
is where you can read the original. This is by Lilv (Lily?) Barlow from Brisbane, Australia. Big bow to her, she is cool. I'm reposting it here just in case something bad ever happens to the CouchSurfing copy.
---START---
Maybe there were always nomads out there taking to the seas. Maybe travelers just got sick of the highways. Or maybe the aviation industry finally spilled too much fuel... In any case, boat-hitching is gaining ground in the rambling world – we wanna sail!
I was spat into the whirlwind of ocean cruising on other people's boats when in Greece about a year ago, and have since hitched lifts through the Mediterranean, across the Atlantic to the Caribbean and up into North America. Along the way I've picked up bits and pieces of information to help the boat-hitching traveler… so thought I'd set them down and spread the word!
• You can choose where you want to go, OR when you want to go… but rarely both. This is the most important thing to remember I think. Although there are a good amount of yachts sailing the oceans, they keep to pretty specific routes, and pretty specific seasons, so flexibility on the travellers behalf is huge. Find the boat first, THEN decide where you want to go or when you want to leave. This will save lots of disappointing dead ends and discouraging knockbacks.
• Be in the right place at the right time. This kind of follows the point above. Looking for a boat in Gibraltar in November, when all the yachties are sailing out of the Med. readying to cross the Atlantic, will be a lot smarter than rocking up there in June, when they will all be sipping Ouzo in Greece. Find out the cruising routes (link at the bottom of this page) and cruising seasons, so you know where to be to find the most boats going your way.
• So there are basically two ways to find a boat: Online, or in person. Most people do both. I am a huge advocate of the online method. Most skippers who need crew will put up something on one of the crew finding websites anyway… and a lot of the 'cool', 'grassroots' sailors won't be hanging around marinas – they'll be in a little (free) bay somewhere with a quiet anchorage. Browsing online will save you time, energy, and you'll probably find a boat more suited to you, since you can check out their profile first. Check as many of the sites as you can, (I always use findacrew.net) and write to as many different boat owners as you can. Remember, be flexible. Just send send send, as many messages as you can. The system on findacrew.net is kind of shitty, where you can only send a pre-written message, but set up a good profile and make yourself sound like the adventurous spirited traveler that you are, and hopefully you'll get some replies. If neither of you are premium members, you might have to pay the 50bucks for ten days or whatever. If you do, use that opportunity to write personal messages to any skipper who sounds interesting. Another option is to try to find them online, with the information they've given you in their profile, a lot of boat owners will have blogs. It's still the biggest, and I think the best, website to use… but there are lots of others, check them out too.
• Weed out the dodgy 'seeking relationship' skippers. It's not hard, just read their profile well, and check the signs. If they are looking for a 'female' between the ages of '18 and 35' for a 'friendship/relationship' you'll probably get the idea. There are good people on these websites, you just got to find them! Also remember, it can take a lot of time for captains to plan journeys/crew, so the more time you have up your sleeve, the better. Start looking months before you want to head off. On the other hand, some will need crew right away, so be ready to go when they are!
• Then there's the in person method. Go to marinas, poster every notice board you see. Be honest, write down your nationality, sex, age, level of experience, and include a photo. I've seen these around a lot, but honestly, I doubt their success rate. I think the best way to find a boat in person is to network network network. Hang out at the local bars (they're sailors!), stay close by, hitchhike around, and try to meet as many people as you can. The word of mouth is huge in the yachty world, it's all about someone who knows someone who knows someone. If you have time, get down to the cruising area just before the season begins, and stay a while (like a month or more!). Often they are great places to hangout anyway (British Virgin Islands, Majorca, Sicily…) and small communities, so you'll be in with the crowd in no time. Be social!
• What experience do you need? Obviously, any time at sea, courses etc… is going to help, but don't worry if you don't have this. I started with nothing but a love of water. A lot of sailors will want to teach you THEIR way anyway, so having a clean slate might even help. Be prepared to offer whatever you have. Think of how your skills could be useful. Medical, cooking, and engineering, all very handy! Even a good musician can be a welcome addition to a crew. Be fit, be handy, be positive. Light hearted and fun, but sensible and with lots of common sense, that's what most skippers will be looking for.
• It's a good idea to know the basics. Read a book on the 101 of sailing. Which is port, which is starboard, how to tie a bowline… the very basics will help you a lot. Once you get 'into' the scene, you'll be learning the jargon and systems in no time… just keep all eyes and ears open.
• The next step is seeing if the boat is right for you. Before any long passage, go for a 'get-to-know-you' sail, and spend up to a week with the skipper you're signing on with. Finding crew is like finding friends, there's a possibility you might just not get on. This will give you an idea of their lifestyle… do they drink a lot? (Ask about whether the boat is 'dry' at sea or not). Do they smoke? Boats are tiny spaces, if you're a non-smoker, this might bother you. What kind of sail are you after? A nice big boat where you push a button and the sail goes up, another one and the sail goes down… or a little cruiser with no shower, no engine (ha, this is rare, but they WILL be cool!). In my opinion, the smaller it is, the better it is. Small boat owners will generally use their boat more, sail more instead of motor, and spend less time on the dock in a marina, and more time in pretty anchorages. A week long sail with them will tell you if they're a motor sailor, or if they wait for weather windows and go where the wind blows.
• Ask about money. What is it going to cost you? The most common is that you pay for your food, and they pay the rest, but keep in mind this might be more than you would normally spend on food while on the road, so make sure you ask. Some skippers will ask you to pay a few boat costs too, mooring fees or fuel. You might be able to organize a 'work exchange' deal, if they need varnishing or maintenance done to the boat. Maybe they are getting hauled out, put on the hard for a week, and could really use a spare pair of hands. If you're REALLY lucky, they will pay all the costs… and once you start getting some serious sea miles, you'll even get PAID to go sailing!
• Finally, have a good think about if this is really for you. The idea of sailing off into the sunset might sound awesome, but try to imagine being at sea in rough weather, heeled over, raining and cold. Everything falling all over the place and never being still. Most watch schedules will mean 3-4 hours alone at night sailing the boat (after you have experience of course) and sleeping patterns are always erratic. You'll be in a small space with several people (depending on the size of the boat, usually 3 or 4 crew on board) and not always in the best situations. You'll need to keep your head together and be switched on almost 24hrs a day. Also, remember than more than HALF of your time on the boat will be spent anchored, moored, or docked somewhere. Usually this means working at putting the boat back together, installing new gadgets or waiting for the weather to change, and as crew you're expected to help with this. It won't all be high energy stuff.
On a brighter not e – it iS everything you imagined… dolphins, sunsets, sustainable transport and using your hands to carry you along… if you're up for it, it's magical!
Links:
When and where to be: http://www.cruiser.co.za/crewfinder1.asp
Find that boat!: www.findacrew.net
And here is some excerpts I typed up from a book called "the Hitchhikers guide to the Oceans" by Alison Muir Bennett and Clare Davis. It was published in 1990 though, so beware it's a little dated. Still, most of the information is still useful:
Where is the need? To find an answer to these questions will require an understanding of world weather patterns and the relative seasons of trade winds and hurricanes. The area concerned is the tropic zone located between the Tropic of Cancer at latitude 23N and the Tropic of Capricorn at latitude 23S. Here, during certain parts of the year, the north-east trade winds north of the Equator and the south-east trade winds south of the Equator are found.
It is these east to west blowing, warm trade winds of 10 to 25 knots plus the easygoing, happy, relaxed people found on islands and continents in this zone that draw cruising yachts to it. Unfortunately, the tropic zone is also where hurricanes with winds of 65 to 175 knots or more are formed. However, their times and places of origin are fairly well defined. North of the Equator they arise between the months of August and November, and south of the Equator between December and March.
Like the birds, yachts migrate in and out of the tropic zone. Whether yachts are circumnavigating or just cruising around the oceans of the world, they gather at certain points in the tropic zone before making their ocean passages according to these weather patterns. Thus, these are also the places where skippers most need crew.
(…) Finding a crew position along the known yacht routes can often be easier than at the outset of an ocean passage from a home continent, even though it may not be so economical of convenient. The family or friends that skippers set out with often have to return home or some drama en route may have convinced a skipper of the need for crew. There are natural bottlenecks where boats will congregate in numbers while waiting for the weather or the season for the next leg of the voyage. Sometimes they wait for brief periods, sometimes for a few months, as in the case of having to 'hole-up' for a hurricane season to pass by.
The following locations will be the easiest and best places to make contact with yacht skippers who might be considering taking crew aboard:
North Pacific Ocean:
Southern Californian ports from Santa Barbara to San Diego in October. Cabo San Lucas and La Paz, Mexico, at Christmas.
Hawaiian Islands: Hilo (Radio Bay), Hawaii and Lahina, Mauii from May to September in all directions. Ala Wai, Honolulu in August/September for returning TransPac racers to the USA
Philippines: Liloan, Cebu Island in August/September. Hong Kong from December to April for deliveries of yachts built in Taiwan going north to the USA or south to Europe.
South Pacific Ocean:
Tahiti, French Polynesia from April to September/October, Fiji in September. New Zealand, North Island at Bay of Islands in March.
Indian Ocean:
Australia at Darwin in July. South Africa at Durban in December. Sri Lanka, Galle in December.
South Atlantic Ocean:
South Africa at Cape Town in January/February.
North Atlantic Ocean:
British and North European Ports – Lisbon/Vilamoura. (Yachts should have crossed Bay of Biscay by the end of August.) Bermuda in November and April to August. The Canary Islands, Las Palmas and Madeira, Funchal in November. Fort Lauderdale, Florida in November.
Mediterranean:
Gibraltar, Palma, Malta and many other ports from April to November.
Note: Apart from some diving charters in the Red Sea area, there is very little cruising traffic to rely on from the Mediterranean into the Indian Ocean. An inconvenient passage combined with a difficult political area reduces the flow of yachts going south. In the opposite direction, more yachts go via the Suez Canal as a convenient short cut back to Europe from the Indian Ocean – despite the inconveniences – if they do not wish to go around Africa.
Caribbean:
St Thomas, Virgin Islands in November. Barbados/Grenada in November/December. Panama Canal – Panama Canal Yacht Club, Cristobal, and Balboa Yacht Club in March/April.
---END---
MOVIE REVIEWS
For those just joining us, a quick review on Logan's movie rankings:
1/10: Beating the people to death who created this movie would be a justice.
2/10: Playing a rousing game of 'Mine Sweeper' is preferable to watching this steamy pile.
3/10: A really horrible movie. Porn movies have better plots.
4/10: This movie ranked this high because Logan had the sense to stop watching it part way in. I do realize it is odd that a movie I didn't complete watching can be rated this high - it is partially a code for me to indicate on IMDB that I didn't finish it.
5/10: A very average movie, nothing to get excited about.
6/10: May have had a good scene or two in it.
7/10: Decent movie.
8/10: Pretty good movie.
9/10: High rewatch value.
10/10: A movie that can regularly be watched again and again.
The Kingdom
5/10. It had a couple good explosions and such in the first few minutes but honestly, I found it depressing. Probably because it is too real. I want humor and explosions - not people are being dicks to each other in the name of money and religion. Also, any professional film that uses unsteady cam for more than a couple shots should have the director publicly beaten.
The Girl with the Dragon Tattoo
Holy Christ did this movie have a slow build. The first hour is all 'character building' bullshit. I think there is more to come after all of that. While there are obviously a lot of people who liked this movie, it is way too super slow for Logan to deal with. Not one explosion preceded or followed by a witty line. No gun fire. Nothing. Just some girl who is way too much into 'body art' to make Logan happy. It would be like trying to kiss a porcupine. Be careful not to get stuck.
VIDEOS
500 NRS per night room KTM
Goddess House
PRICES
Getting into most of the tourist areas, 500 NRS per person per place. Most not really worth it IMO.
Sandal cleaning, 50 NRS (bargained down from 100 NRS). After he finished he tried to re-open negotiations. I told him no and countered with a cigarette (5 NRS) and he seemed pleased with that.
Hard alcohol
Kahlua, 2745 NRS (standard sized bottle)
Captain Morgan's black rum, 2040 NRS
Bacarti, 2630 NRS
Teacher's Whiskey, 2050 NRS.
Again, with all hard alcohol, I advise buying the expensive imported stuff if you have to drink. They put poison in their own alcohol. Even things the shop keepers tell you 'is the finest X in Nepal' are absolutely shit. Nepal isn't a good place to come for alcohol at all - go to Cambodia instead.
Twenty or so sticks of cheap incense, 50 NRS.